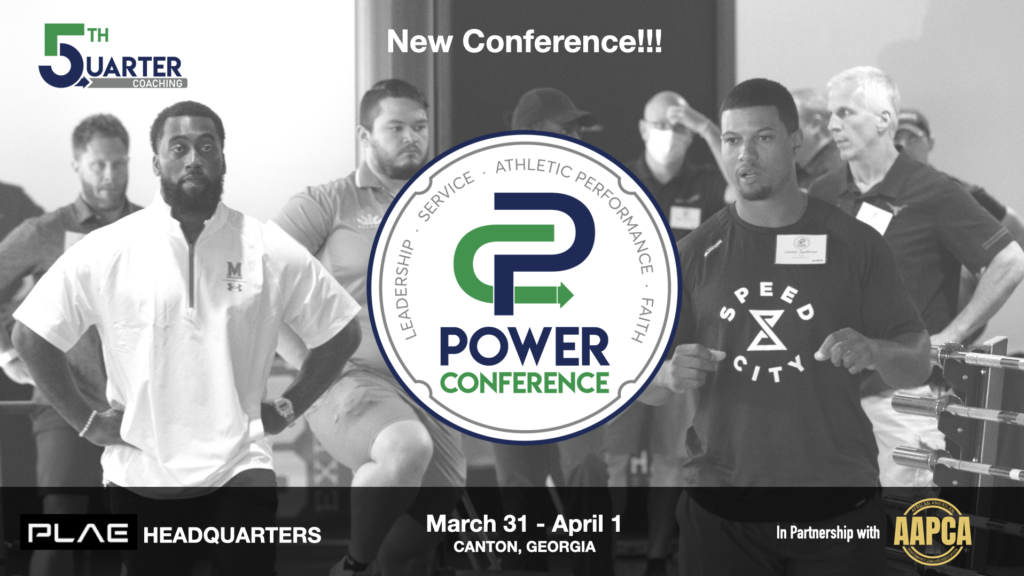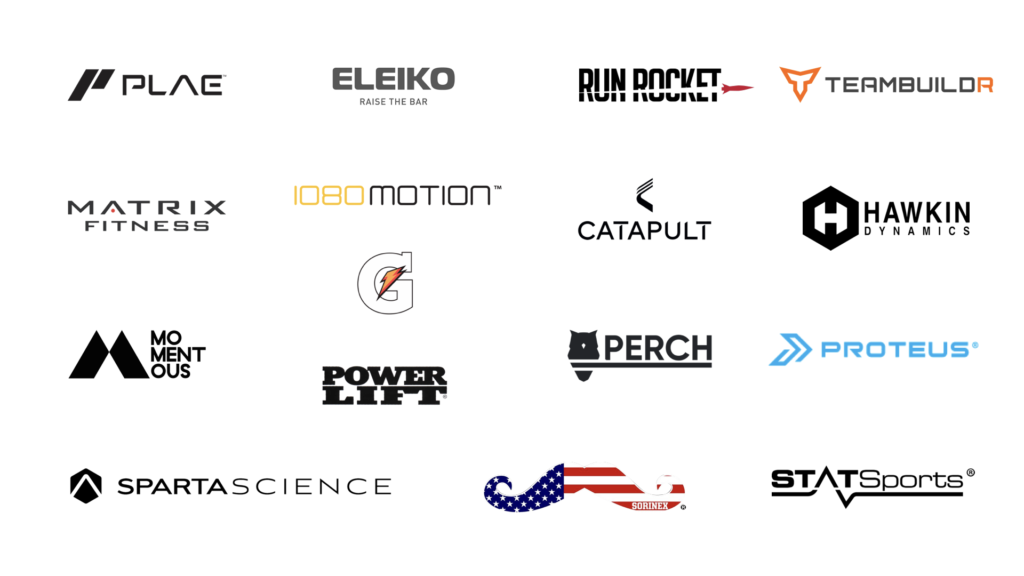 We are excited to announce an additional Power Conference to our 2023 schedule. While we will still have our summer conference in Austin, TX at the Elieko HQ, we are now hosting a spring conference at the PLAE HQ in Canton, GA.
We are excited to partner with the AAPCA, African American Performance Coaches Association on our spring conference at PLAE HQ. The AAPCA portion of the event will start Friday night and the 5th Quarter Coaching Power Conference will kickoff Saturday morning.
We are extremely excited to share the vision of the AAPCA with the world. Along with Connecting, Empowering and Educating leaders in the field of performance training. We hope to add value to as many coaches as we can.
Like always there will be an early bird training opportunity for all attendees at the amazing PLAE HQ on Saturday, April 1. It's seriously like Disney World for Athletic Performance Professionals. PLAE HQ has both indoor and outdoor turf and training spaces, indoor and outdoor weight room spaces, full length basketball court, recovery areas, and much more.
As registration begins at 7:30am we will provide post workout supplementation, coffee, and other quality nutrition options to kick off our day right. The day gets even better as you will engage with and hear from some of the top high school, collegiate, and professional coaches in the country.
As we move through the day our presenters will bring to you some of the most cutting-edge information in both lecture and practical formats. We encourage our attendees to bring your workout clothes and be ready to participate in the practical learning sessions. We are starting something new this year at Power Conference, a competition among attendees to win some gear! For those that like to compete come ready to enter in our event. Be ready for anything!
Food, did we mention food? Yes, lunch will be provided for all attendees at the PLAE HQ. We will also have tours of the PLAE HQ during lunch. If you like to see how the manufacturing process goes you will love this tour.
Our day will conclude with more top-notch presentations and hands-on learning sessions after lunch. The conference will end at 4pm, but there is no need to rush out. Make yourself at home, stay a while, build community with other 5th Quarter Coaches, workout some more, play some pick-up basketball or just chill with us.
We look forward to seeing you in Canton, GA at the PLAE HQ on March 31-April 1. The most convenient ariport should you fly is the Atlanta International Airport. PLAE HQ is about a 45 min drive from there. We will have a shuttle leaving the airport at 2 pm for Canton, GA on Friday afternoon, with return shuttles scheduled for Saturday evening and sunday morning. There are hotel options right near the PLAE HQ listed below. For those of you who prefer not to rent a car and would like to use the shuttle and stay in Canton please email Coach Zac Woodfin at zacwoodfin@gmail.com.
Registration for the Power Conference/AAPCA Conference is $149, this includes entry into both sessions on Friday night (AAPCA) and Saturday (5Q Power Conference). It includes meals for Friday night and Saturday, as well as a Power Conference/AAPCA 2023 T-shirt. If you want to be here but money is an issue, please let us know. As always, we will find a way through scholarships or donors.
We can't wait to see you in Canton, GA at the PLAE HQ on March 31-April 1. Until then keep making a difference in the lives of those around you.
Coach Zac Woodfin, The Power Conference, www.5qcoaching.com
Coach SaJason Finley, African American Performance Coaches Association www.AAPCA.us
HOTELS NEARBY
Holiday Inn Express & Suites: 145 Park Center Drive, Canton, GA, 30114 https://www.ihg.com/holidayinnexpress/hotels/us/en/canton/atlcn/hoteldetail?cm_mmc=GoogleMaps--EX--US-_-ATLCN
Hampton Inn Atlanta-Canton: 710 Transit Ave, Canton, GA 30114 https://www.hilton.com/en/hotels/atlcnhx-hampton-atlanta-canton/?SEO_id=GMB-AMER-HX-ATLCNHX&y_source=1_MjA4NDg3OS03MTUtbG9jYXRpb24ud2Vic2l0ZQ%3D%3D